Educational Tours
Delve into nature and learn about history with a guided Arbor Day Farm educational tour. Several options are available based on the time of year and age and interests of your class or group.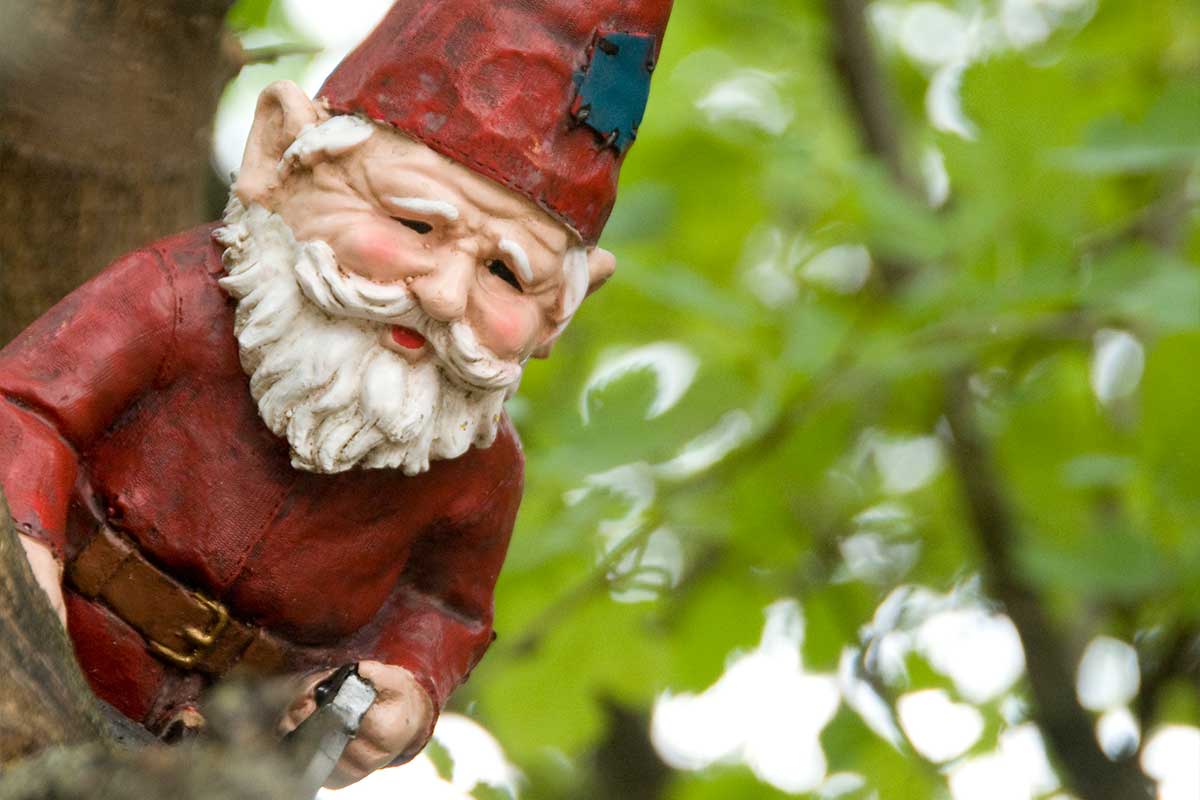 group favorite
Gnome Hunt
Join in the fun of finding all our forest gnomes and discover their hiding places. Using a set of clues, you'll journey throughout the Tree Adventure looking high and low. It's the perfect event for all ages.
Gnome Hunt lasts approximately 1–1½ hours
$13 per adult, $11 per child (ages 3–12)
Set-up charge of $150
Minimum of 15 people per group
Available year-round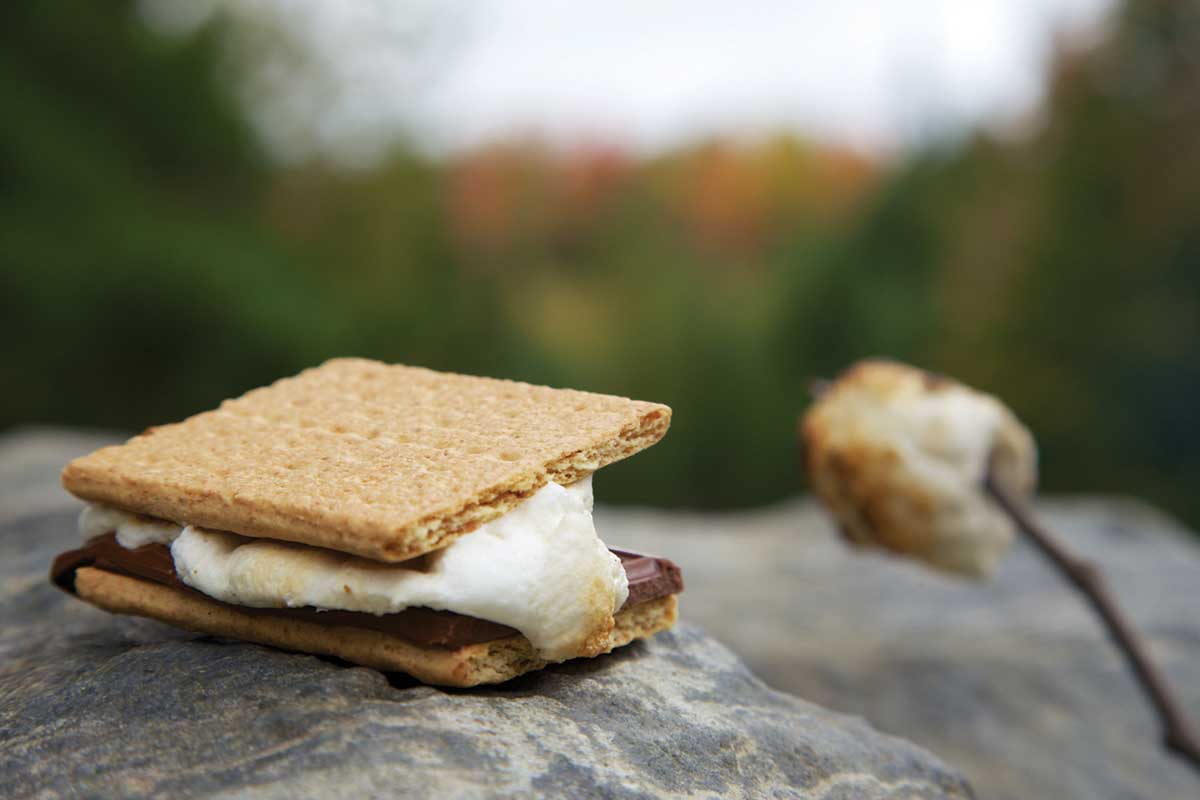 Sunset & S'mores
Share in a summer evening treat at the Tree Adventure! Climb aboard for a guided, one-hour Sunset Discovery Ride as you journey through the orchards and vineyards at Arbor Day Farm. Following the ride, gather for a twilight bonfire complete with make-your-own s'mores.
Allow two hours for this activity
Minimum 15 people; maximum capacity 25
Ride departs approximately one hour before sunset
$35 per person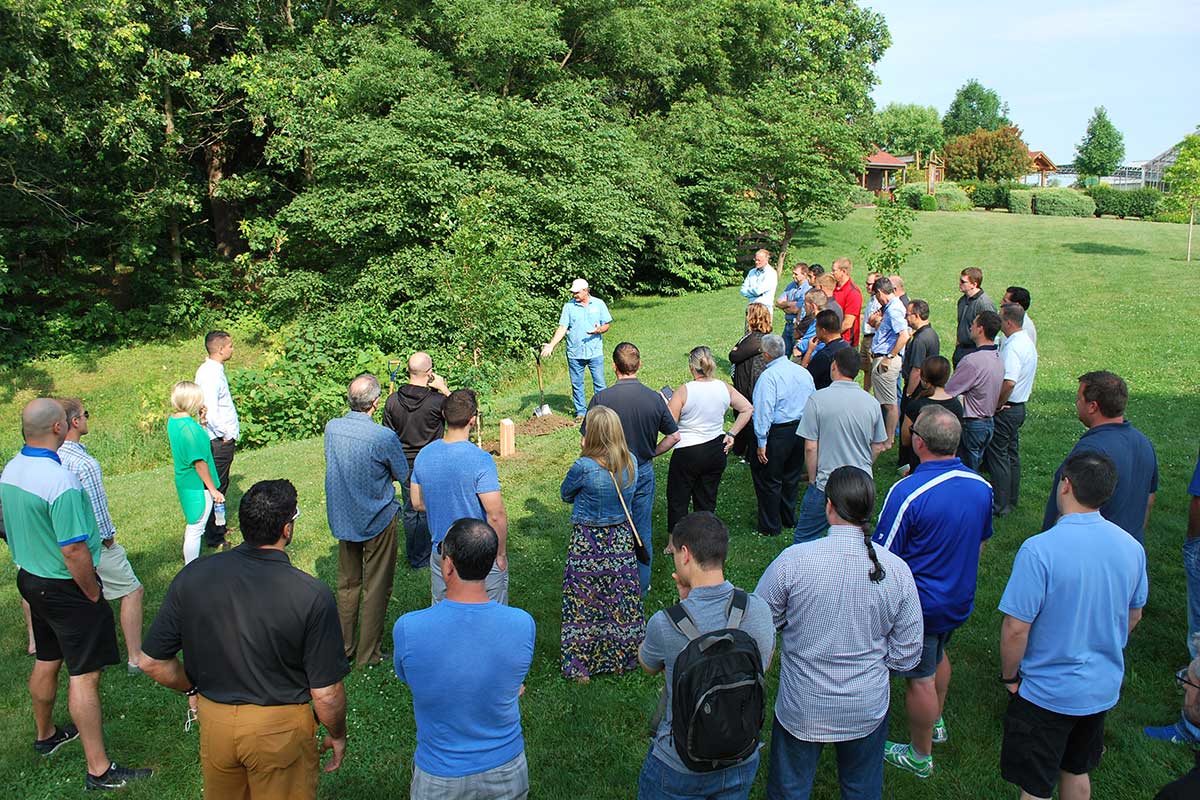 Arbor Day Farm Guided Tour
Enhance your visit to Arbor Day Farm with an engaging Nature Interpreter who shares the history of this 260-acre historic treasure. The tour begins at Lied Lodge, includes a look inside the Fuelwood Energy Plant, and concludes with a walk to the Tree Adventure.
Guided time is 2 hours; attendees may then explore the Tree Adventure on their own
15 to 25 people per guide (please call for smaller or larger groups)
$18 per adult, $16 per child ages 3–12
Tree Adventure admission is included
Available year-round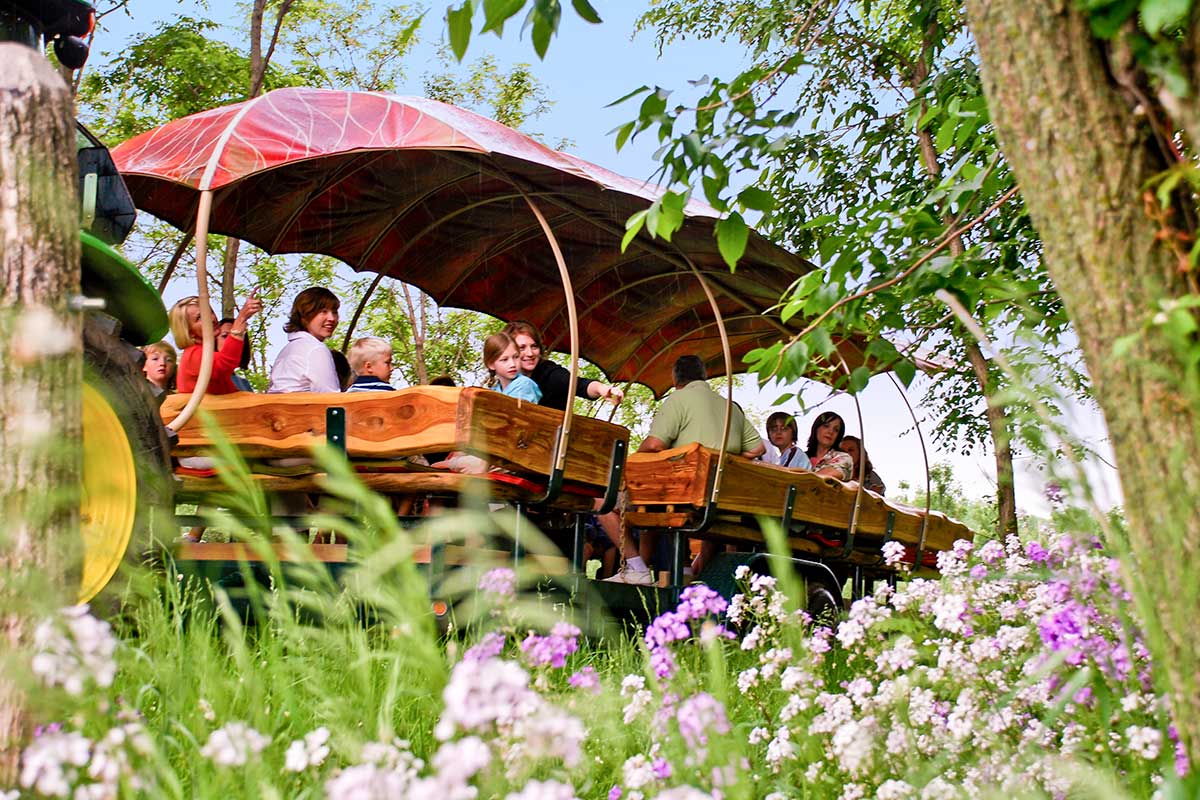 Private Discovery Ride
Climb aboard and embark on a guided tour into the heart of the orchards and forest. See and learn from an experienced tour guide about Arbor Day Farm's native trees and animals, tree research, orchards, and history.
Rides last approximately 1 hour
Minimum 15 people; maximum capacity 25
Tree Adventure admission plus $7.00 per person, ages 3 and up
Available April through October (weather permitting)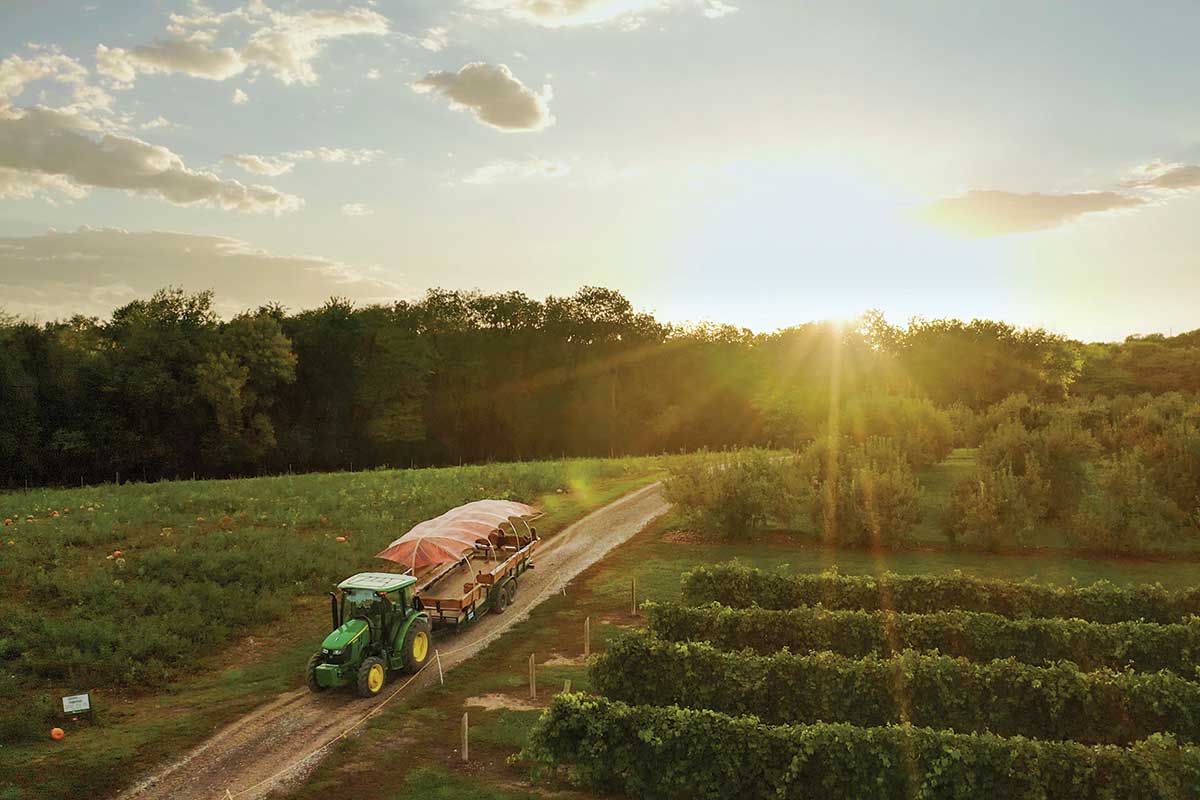 Sunset Discovery Ride
Your group will enjoy a private, enchanting Discovery Ride through the orchards and forest at twilight as the magnificent colors of sunset cast a spectacular glow across Arbor Day Farm.
Sunset rides last approximately one hour
Minimum 15 people; maximum capacity 25
$30 per person
Available April through October
watch video
Mystery at the Mansion
Spend an enjoyable evening mingling with new friends while playing a part in an interactive murder mystery. Guests can participate as much or as little as they wish as the group uses clues to find out who did it. Participants are provided with a variety of props and costume pieces. Feel free to come dressed as the character you may end up playing.
Allow 1.5 hours for this activity
Maximum of 30 people
Available 5:30–8:00 p.m.
$30 per person (includes admission to the mansion)
$450 for private groups of up to 15 people (minimum of 8 required)
Additional food and beverage may be added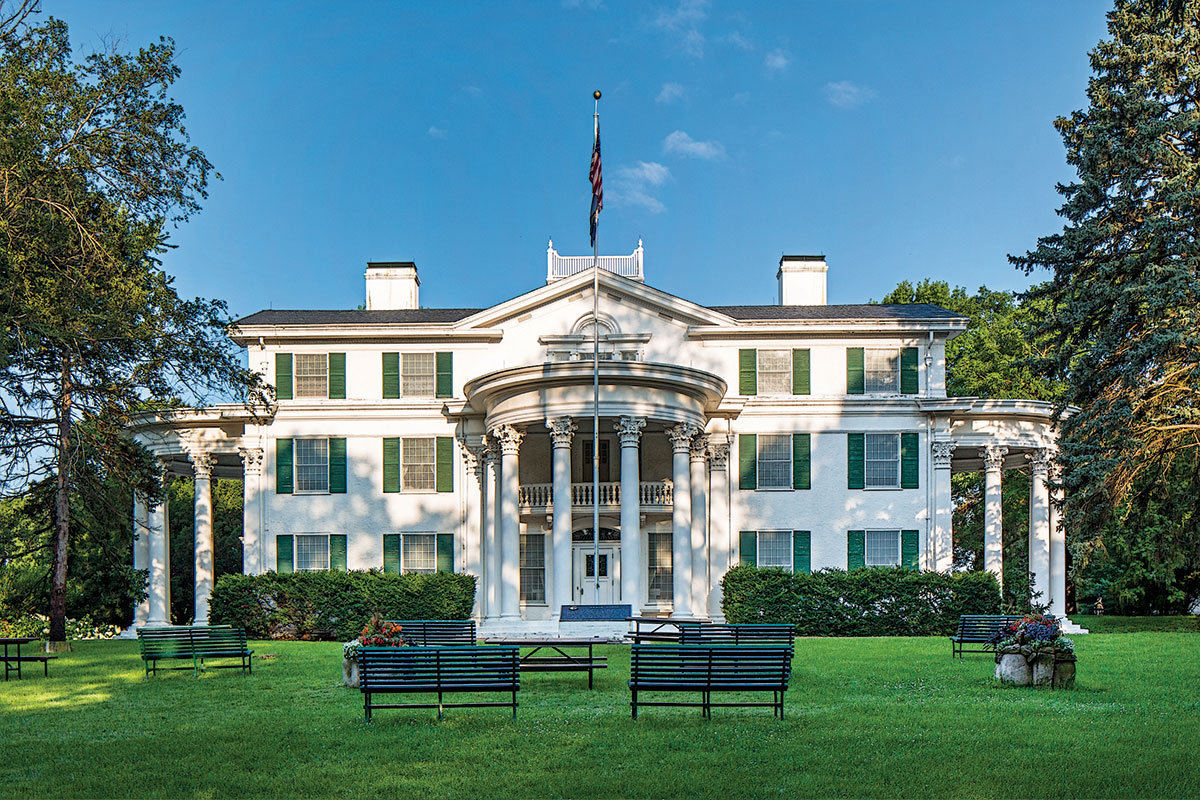 Arbor Lodge Mansion Tour
Experience a tour of the mansion at Arbor Lodge State Historical Park. The home is filled with countless artifacts from the Morton family.
Allow 1-2 hours for mansion visit
$9 for adults, $7 for children (age 3-12), children 2 and under free
A tour with a guide dressed in period clothing is available for an additional fee