This year-round experience is the heart of Arbor Day Farm, with fun and excitement around every bend. Travel the Tree House Trail and explore the forest canopy at Treetop Village®. Hike into the heart of the forest on the 2/3-mile South Table Creek Trail with rustic timber bridges and scenic vistas. Play and learn in our Nature Explore Classroom — an ideal opportunity to connect children to the natural world.
Your visit also helps to support the tree-planting mission of the Arbor Day Foundation.
Details
Open Year-Round
Winter Hours (Jan.–Mar.):
Tuesday–Saturday 10:00 a.m.–5:00 p.m.
Sunday 11:00 a.m.–5:00 p.m.
Closed on Monday
Admission:
Adults $13
Children 3–12 $11
Children 2 and under FREE
Annual Pass:
You'll have unlimited year-long access to the Tree Adventure.
Family Pass $129
Grandparents Pass $129
Individual Pass $39
Advanced Ticket Reservations Encouraged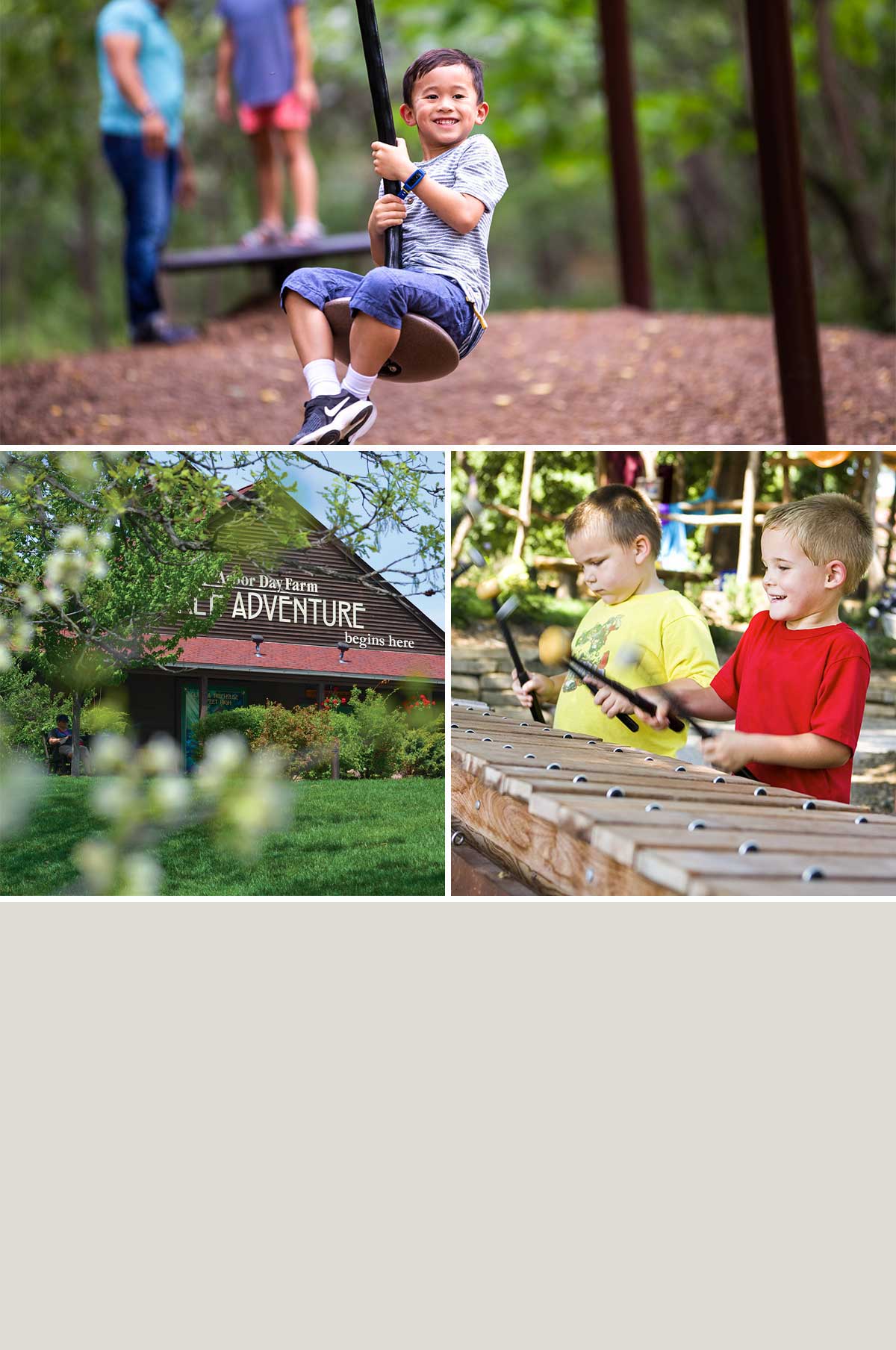 Tickets (for a particular date and 2-hour time period) should be purchased in advance. We strongly recommend purchasing tickets online. We cannot guarantee that tickets will be available when you arrive on the property.
Annual pass holders and those with an unused day pass must reserve their date and time by calling 402-873-8717. All ticket purchases can be made up to two weeks prior to your desired date.
The Discovery Ride currently runs Thursday-Sunday starting at 1:00 p.m.
Please Note: A limited number of reserved tickets are available each day. We believe this is the best way to help provide space for safe distancing inside the attraction.